PUBG High Graphics HDR for All Mobiles with PGT+
How Setup Pubg High Graphics on low end Devices
All Mobile have different os and different specifications so High end Devices only supports HDR View and high FPS settings.In default pubg mobile app Deduct your mobile specification and give respect Graphics Settings for your device safety and low battery consumption.
Change Graphics
If you want to tweak the application by using PGT+ Application .This app available on playstore .There are so many features available you can modify the Resolution Graphics and frames and shadow effects and many more and also devices based pre settings available you can easily import and apply the settings and run the game.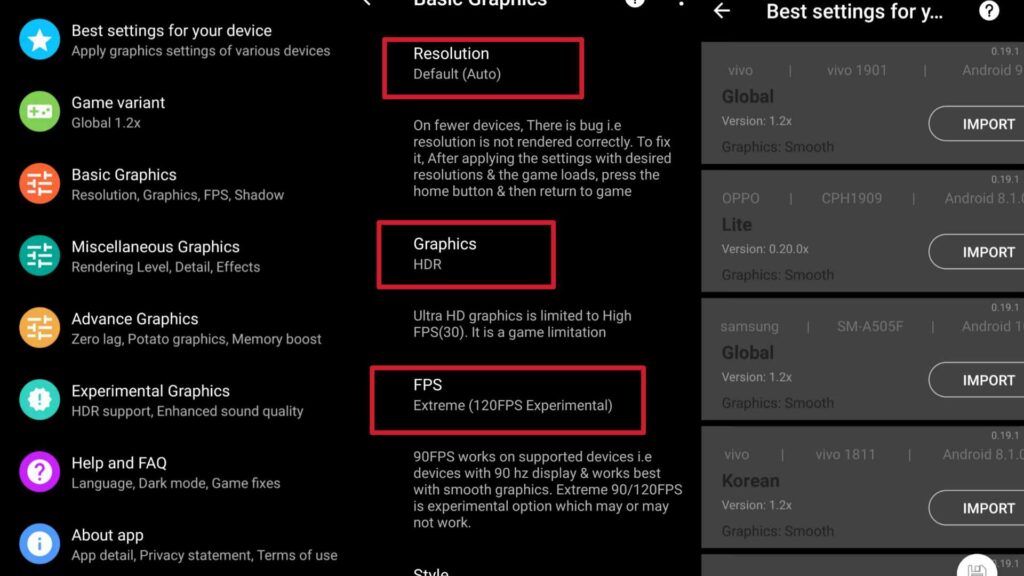 Best settings:
Set the Resolution to default and then set Graphics to HDR then Set the FPS( Frame per second ) 60 or whatever you want set Extreme to get High smoothing after all settings click Apply then Run the Game.
Change Graphics for PUBG:
Above all settings applied open the pubg mobile game Go to graphics settings change Graphics into HDR and Change frame Rate in to whatever you want.Now your game play run smoothly and High Graphics.
Comments
0 comments